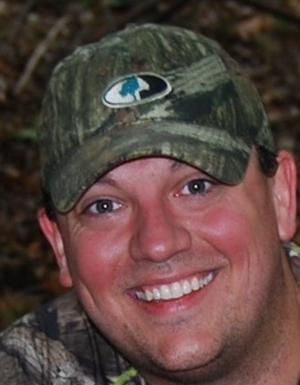 A few years later, he graduated from Hartselle High School and was eager to tackle the world. Corey earned his B.S. in Computer Science from the University of Alabama at Birmingham. He completed this degree as quickly as possible, graduating in just over three years. Realizing that he had been in a hurry to graduate for no apparent reason, Corey then attended Cumberland School of Law and earned his Juris Doctorate. Continuing his quest to be an eternal student, he then moved to Gainesville, Florida to earn his LL.M. in taxation from the law school at the University of Florida.

Upon finishing his formal education, Corey moved back to North Alabama to practice corporate and tax law. His decision to move home was based largely on his overwhelming desire to return to the woods and waters where he grew up hunting and fishing.

He introduced his wife Lauren to the outdoors of his youth, and they now spend time hunting, fishing, and enjoying the outdoors with their two daughters.

Through the years, Corey has won numerous awards and received countless accolades, the most important of which include: (1) winning the Plano Junior Alabama State Bass Fishing Championship at 15; (2) being named in the top 100 non-professional typists in the country at 17; (3) receiving a large first place trophy for winning a putt-putt tournament at 17 (which he still proudly displays to this day); (4) winning a bottle of champagne that he was too young to drink at a skeet shooting tournament off the back of a cruise ship at 17 by hitting 30 straight clays (he also still keeps the bottle of champagne to this day, unopened); and (5) receiving the "Dad of the Year" award from his daughters for several consecutive years.

While Corey's extensive bucket list has evolved over time, writing a book has been a mainstay on the list … until now.